Our outside Juror Candy Yu (of East Valley Artists) awarded the Blue Ribbon to Jane Hink for her oil painting, Merced River Memories. Michael Sunzeri won the Red Ribbon for his assemblage, Flying Maytens. Coming in third with the Green Ribbon was Jane Smith's watercolor Pink Poinsettia. Colleen Mirassou's Clay Print #2 was the Honorable Mention.
The paintings will be displayed on two walls of Cribari Conference Room until April 14.
You can see them also at the Arts & Crafts General Membership Meeting on Monday, March 6, at 1:45 pm and also Colleen Mirassou's discussion of her Assemblage art works.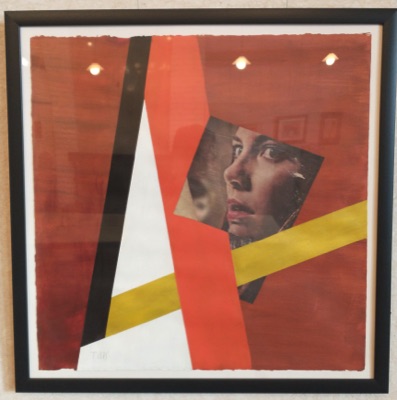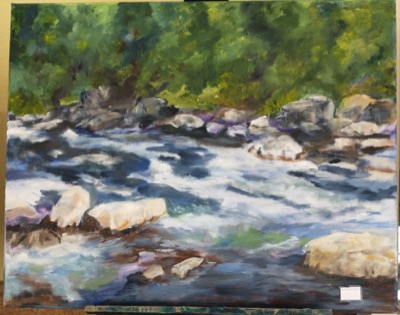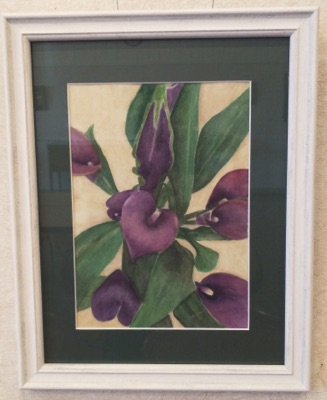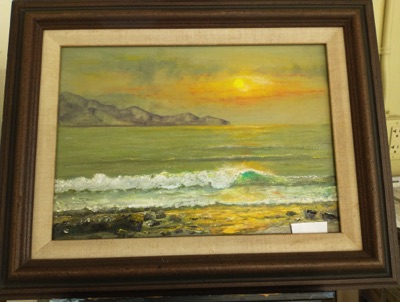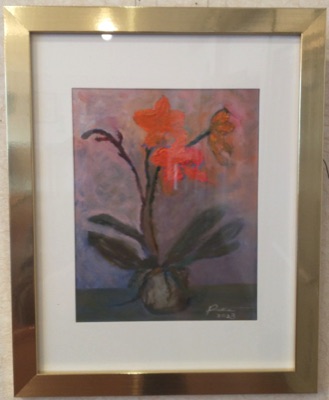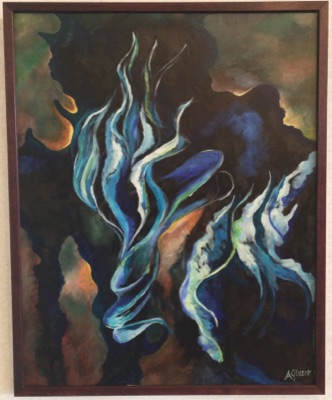 My Granddaughters in a Meadow