Advisory Board Minutes
Association Secretary Judy Rickard
The Arts and Crafts Association Advisory Board, like all clubs and organizations which meet monthly, has a secretary who takes the minutes of the meeting. At the next monthly meeting, the minutes are reviewed and approved or disapproved, and corrrections are made.
Once the minutes are approved, they are released for publication on the website.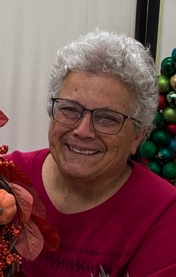 Arts & Crafts Advisory Board Meeting Minutes
Monday, May 23, 2022
1. President: Michael Sunzeri – Call meeting to order at 3:01 pm
Michael Sunzeri - President present
Jan Alleman - Vice President and Membership Chair absent
Kathy Warren - Treasurer present
Judy Rickard - Secretary absent
Barbara Gottesman - Class Scheduler/Webmaster/Exhibits present
Marcy Boyles - Programs present
Colleen MIrassou - New Members Greeter present
Karin Bogliolo - Historian absent
Diane Finley - Ceramics present
2. Secretary: Diane Finley and Marcy Boyles took minutes for Judy Rickard – Three Corrections/additions of minutes of April & March Meeting Minutes. Changes:
7. Art Films should read May 13th (not June 10th)
11. Correction to minutes of March Meeting: Two years ago, we planned three One Person shows. Should we continue them or invite all to exhibit? Decision: was 1 person shows starting with Doug Canepa having a one-man show May 13 – July 27. Hanging of art was at 11am on May 13th. Doug will be invited to the general meeting on June 6th to talk about his art.
Approval of minutes motion made by Barbara; seconded by Kathy. Approval vote – Ayes 5
Nays 0 Motion passed
3. Treasurer: Kathy Warren - The beginning fund balance on 01/01/22 was $ 7,922.39. For month ending May 23, 2022 Total income was $0.00 Expenses were $1608.29. Total income YTD 2022 was $4941.10 Total expenses YTD 2022 were $4097.89. Ending fund balance on 5/23/2022 was $10,239.29 ending checkbook balance on 5/23/2022 was $10,392.32. Approval motion made by Barbara; seconded by Michael Approval vote – Ayes 5 Nays 0 Report approved
4. Vice President, Membership: Michael reported on Jan's behalf
4.1 New member is Diane Rubin
5. Old Business
5.1 Masks encouraged inside all facility rooms.
5.2 Art Challenge checks were written and were delivered to Artists winners months
August 2021 thru March 2022.
5.3 Art Films products purchased by President Michael Sunzeri included (1) DVD Player/projector, (1) Used standing screen, and (1) Used Woofer with 2 speakers. These were tested and proved sufficient for our needs. See 6. New Business, as some of these may be returned.
5.4 A charge for $25 to repair an broken spine on one of the new umbrellas at Art in the Park was waived by Mary Tatum noting that it could not be discerned that we nor another party that used the park after Art in the Park were responsible for the repair. We categorically denied that any artist hung anything from any of the new umbrellas.
5.5 More candidates to work with Barbara Gottesman are being approached with little success. One candidate opted to help us in the future once she is out from under her many tasks. The running list has reached 8 members. The search continues. Barbara is vetting 1 or 2 candidates.
5.6 The Villages is not sponsoring a 4th of July event this year. Michael will cancel our Art Room and Ceramics reservations for that date.
6. New Business
6.1 President Michael Sunzeri worked with Roz Zinns, host for Art Films. We have tested several scenarios of which Roz could not manage most of the equipment. Michael suggested that we get a pull down screen vs a free standing one. Michael suggested that he would assemble the other components, DVD player, etc. and put them on a new purchased AV cart, always ready to go. Roz found a DVD player with better speakers which was swapped for the original one. Michael approached Mary about a pull down screen and Mary suggested that we could use the Patio Room which already has a screen. Michael reviewed that set up. We, the board, will decide if this is a good plan at this Advisory meeting. Savings can be made once all is ferreted out and Michael will sort out all costs with the board. Art Films have been canceled at Vineyard altogether and substituted for the Art Room or Patio Room, however multiple objections to both locations have deferred a final resolution to a venue. Patio Room is for a small group with poor table placement and the projector must be 9' away from screen. Barbara also stated that there is a 'no food' policy for the Patio Room. Roz expressed her thoughts on having the film in the Art Room and says 'it's not the correct venue'. Roz would prefer films to be shown around 2:30pm and have an intermission as films can run two hours. Michael will check on the Master Calendar to secure a location, however expressed concerns of availability of locations. Roz needs assistance with set-up and removal of DVD player/Stand/Extension Cords. Decision was made to hold a June 14th Art Film presentation in the Patio Room.
6.2 Diane reported an additional charge from facilities of $75 or $200 will be charged to Arts and Crafts Club for use of Gazebo Park. The Club Board made this rule in January 2019, however we were never been billed for Art in the Park 2019. Final decision of charge from Mary Tatum is pending.
6.3 Home Studio Art Tour is scheduled for August 20th. Michael will submit the form for the Banner to be hung at the entrance of the Villages starting on August 15th. Diane agreed to help with contracts, planning and maps. Michael will write some articles for promotion.
6.4 Over the last month we have received donations both in money and Art supplies. Margaret McNelly returned her $50 winnings for an Art challenge back to us. Mary Chaboya donated a nice wooden easel. As we see at times, others have donated an assortment of other art supplies. Michael, if he knows the names of the donors, has been mailing out our Letterhead with a few words of thank you from Arts and Crafts to these donors.
6.5 Over the last few weeks a few vendors from Art in the Park have complained about the terrain at the Gazebo. They feel they do not want to use that venue anymore and ask about opting to hold it at the Cribari Patio. Barbara shared that in 2009 the event was held in Cribari Plaza and because the Club had to rent tables for the vendors, no umbrellas and the hot pavement, the event was not profitable. Decision was to stay at Gazebo Park.
7. Art Films: - See New Business 6.1
8. Ceramics: Diane Finley is working on a schedule to offer beginning classes in July & August
9. Class Coordinator: Barbara Gottesman reports on 'Poetry in Art' and Open Studio Hours
Classes In Progress in the Art Room and Zoom
9.1 All classes register with Barbara. barb.gottesman@gmail.com
Beginning Watercolor w/Ciel Duke May 2- 23. 5 Mondays from 10 am to 12:30 pm.
POETRY IN ART, Tuesdays, 10:30 am - 12:30 pm. with Colleen Mirassou, Karin Bogliolo, and Barb Gottesman.
New Open Studio Hours. Friday 10 am – noon with Jane Hink. Mon. and Tue. 2 – 5 pm with Pat Andrade. Closed on last Monday of each month due to Arts & Crafts scheduled Advisory Board meetings.
9.2 Classes Coming Soon. Register with Barbara. barb.gottesman@gmail.com
June 1 – 29: Watercolor Vignettes w/Doug Canepa. 5 Wednesdays from 10 a.m. – 12:30 p.m. $60. *
June 6: Make up class for Beginning Water color with Ciel Duke. Class was canceled May 9 due to illness.
July 11 – August 15: Oil and Acrylic Painting with Jane Hink. Mondays 10 a.m. – 12:30 p.m. $75. *
July 13 – August 17: "Summer of Color" w/Jeff Bramschreiber. Wednesdays noon – 2 p.m. Online via Zoom. $60. Colored pencil, watercolor, felt pen, pastel pencil, acrylic, palette knife, pastels and oil pastel. *
10. Exhibits Coordinator - On Line Challenge: Barbara Gottesman coordinating: All members and Villagers, including the Camera Club and Crafters Club, are invited to participate.
10.1 Solo Show by Doug Canepa. May 13 – July 22 in Cribari Conf. room. Membership viewing Tuesday June 7th from 12:30 – 1:30 pm. Michael cannot attend due to previous appointment.
Barbara will open the Conf. Room
10.2 Proposal for two sculpture exhibits in the Art Room on July 18th.
10.3 Themes for our website Art Challenges
January Challenge 22 – As You Like It - 18 entries – Favorite was Smug Cow
February Challenge 23 – Wild Hearts 14 - entries – Favorite was Aspens
March Challenge 24 – Greening 15 - entries – Favorite was Spring Butterflies
April Challenge 25 - Anything Yellow - 15 entries
May Challenge 26 - Bring May Flowers - 22 entries
June Challenge 27 - Summer is coming in
July Challenge 28 - Patriot Colors
10.4 Artist installation took place of paintings by Doug Canepa on May 13th in the Cribari Conference Room.
11. Historian: Karin Bogliolo absent, however she reports everything is current.
12. Programs: Marcy Boyles. Update on the May 2nd Demonstration with David Mejia.
Next Artist for June 6th is Thong Le. Painter Extraordinaire. Landscape, Still Life and Portrait.
13. New Members Greeter: Colleen Mirassou
14. Events: The next Event is August 20th Home Studio Art Tour 2022.
15. Issues/Problems to Discuss:
16. Next General Meeting and Demo is: Monday June 6, 2022 at 1:45 pm. In Foothill Center with Thong Le and Doug Canepa.
17. Next Advisory Board Meeting: Monday August 29, 2022 at 3:00 pm. Meet in the Art Room. We will take off two months unless there is a need for an impromptu board meeting.
18. Meeting Adjourned: 4:10 p.m.
Secretaries pro tem signatures: ________________________________________Diane Finley
________________________________________ Marcy Boyles
President signature _______________________________________Michael Sunzeri