Advisory Board Minutes
Association Secretary Judy Rickard
The Arts and Crafts Association Advisory Board, like all clubs and organizations which meet monthly, has a secretary who takes the minutes of the meeting. At the next monthly meeting, the minutes are reviewed and approved or disapproved, and corrrections are made.
Once the minutes are approved, they are released for publication on the website.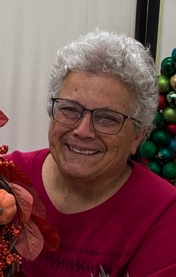 Arts & Crafts Advisory Board Meeting Minutes
Monday, April 25, 2022
1. President Michael Sunzeri called the meeting to order at 3:01 pm.
Board Member Roll Call
Michael Sunzeri – President Present
Jan Alleman – Vice President Present
Kathryn Warren – Treasurer Present
Judy Rickard – Secretary Absent
Barbara Gottesman – Class/Exhibits Coordinator/Webmaster Present
Marcy Boyles – Programs Absent
Colleen Mirassou – New Members Greeter Present
Karen Bogliolo – Historian Absent
Diane Finley – Ceramics Lab Present
2. Secretary Jan Alleman standing in for Judy Rickard. Correction/additions to minutes of March 28, 2022. Approval motion "minutes as corrected" made by Barb; seconded by Dianne Approval vote: Ayes-5 Nays-0 Motion Passed.
3. Treasurer Kathy Warren The beginning fund balance on 01/01/22 was $7922.39. For month ending April 25, 2022 total income was $2,521.10 Expenses were $780.00. Ending fund balance on 4/25/2022 was $11,847.58. Ending checkbook balance on 4/25/22 was $12,317.58. Approval motion made by Barb; seconded by Dianne.
Approval vote: Ayes-5 Nays-0 Report approved.
4. Vice President Jan Alleman – Membership Update
Membership: 255 members as of 4/25/22
4.1 New members: Art Bertram, Valerie Smith, Kime Kim-Tiger, Kay Kundinger,
Rolene AuClaire, Janice Lougee, Bonnie Evans
5. Old Business
51 Masks are encouraged inside all facility rooms.
5.2 New AV cart has been purchased and is in use in the Cribari Conference Room as of April 4th Membership meeting. We will ask Mary if we can buy the old cart.
5.3 Michael will distribute all Art Challenge checks this week to the August 2021 - March 2022 winners.
6. New Business
6.1 Michael Sunzeri has purchased a new Bluetooth DVD Player/Projector to be used for the Art Film nights. This suggestion for this product came from Barbara Gottesman. Michael and his wife are testing out a couple of sound enhancements because the DVD systems has limited volume. Michael bought a used screen to show the movies on.
6.2 Diane reported on a successful Art in the Park. It was well attended, successful and profitable -- the cookie/water sale was a big hit. See Diane's Final Report attached. Diane said pets continue to a big problem at the event, and it was suggested that we put "No Pets Please" signage up in plain view to see if that will deter Villagers from bringing their pets. Mary emailed Michael that there was a broken spike on one of the umbrellas. Michael will check with Mary to see which umbrella is broken.
6.3 Michael has secured posting of the 2022 Holiday Faire Banner at the corner of Fairway and Villages Pkwy one week in advance of our November event. Michael will check back a few weeks ahead to make sure the date is still secure.
6.4 Still looking for a qualified person to help Barbara with Class Coordinator. Three people have been approached with no response to attend our Advisory Board meeting. To be explored – a better way to collect money from students. Zelle and Venmo were suggested. Another alternative could be going through the Village's billing system. This would mean paying the teacher up front and waiting for the office to send us the tuitions. It was also suggested that we put a "no refund" sentence on the flyers.
7. Art Films Tuesdays, 7pm in the Art Room. Cancelled April and May showings. A suggestion was made that we make the movie showings earlier – around 4 or 5pm – and perhaps serve popcorn and wine. Barb made a motion that the next Art Film night will be June 10th (shold be) May 13th (may be held) in the Art Room and wine and popcorn will be served. Jan seconded the motion. Approval Vote: Ayes-6 Nays-0 Motion passed.
8. Ceramics Diane Finley: Michael reported that Mary said there will be no money available until the new fiscal year in July. Diane will make a list of what they could use in the ceramic lab – would like bats and wheels. Diane said it has been hard to find clay, but as soon as there is some available, she will buy 300 pounds.
9. Class Coordinator Barbara Gottesman: Discussion regarding the possibility of having a July 4th show / Children's Art Table in the Art Room this year.
10. Classes In Progress in the Art Room
All classes register with Barbara – barb.gottesman@gmail.com
o Beginning Drawing with Ciel Duke
o April 7 – April 28
o Thursday 10a – 12:30p
o Art Room
o Spring All Media Art Class with Jeff Bramschreiber
o Mar 29 – May 3
o Tuesdays 11:30a – 1:30p
o Via Zoom
o Poetry in Art with Colleen Mirassou, Karin Bogliolo, and Barb Gotteman
o Tuesdays 10:30a – 12:30 pm
o New Open Studio Hours
o Beginning January 31, 2022
o Fridays 10a – 12p with Jane Hink
o Mondays and Tuesdays 2p – 5p with Pat Andrade
o Closed on last Monday of each month due to Arts & Crafts Advisory Board Meetings.
11. Classes Coming Soon
All classes register with Barbara –barb.gottesman@gmail.com
o Beginning Watercolor with Ciel Duke
o May 2 – May 23
o Mondays 10a – 12:30p
o Art Room
o $85 members, $95 non-members
10. Exhibits Coordinator Barb Gottesman
Online Challenge: All members and Villagers, including the Camera Club and Crafters Club, are invited to participate.
Correction to minutes of Mar. 28th. 2 years ago we planned 3 one person shows.
Should we continue them or invite all to exhibit?
Themes:
April Challenge 25 – Anything Yellow
May Challenge 26 – Bring May Flowers
June Challenge 27 – Summer is Icumen In
July Challenge 28 – Patriot Colors
Doug Canepa will have a one-man show May 13 – July 27. The hanging will be at 11am on May 13th. Doug will be invited to the general meeting on June 6th to give a talk about his art.
11. Historian Karin Bogliolo – absent
Barbara volunteered to place any new flyes to Karin in Arts and Crafts Cribari mail slot. (correction to Mar. 28th minutes)
12. Programs Marcy Boyles – absent. The board discussed the issue that the demonstrations of late have been 35-40 minutes, not the hour they are supposed to be. Upcoming presenters will be gently urged to make their demonstrations one hour long. Personal Portraits and Caricatures.
13. New Members Greeter Colleen Mirassou. Colleen needs more welcome cards. Barb said she will make more cards for Colleen.
14. Events It was decided to put on the Artist Studio Tour this year. It will be scheduled for the third week in August. Michael said he would request a banner. Barb and Jan volunteered to help. It needs to get on the calendar in August.
15. Issues/Problems Nothing was discussed.
16. Next General Meeting and Demo Monday May 2nd at 1:45o in the Cribari Conference room with Davide Mejia. The demonstration will be Personal Portraits and Caricatures.
17. Next Advisory Board Meeting Monday May 23rd, 2022 at 3p in the Art Room. REMINDER: This meeting is one week early due to Memorial Day.
18. Meeting Adjourned at 4:18pm.
These April 25 minutes were approved by the Advisory Board at its May 23 meeting.
Official minutes signed by _____________________________________Jan Alleman, Secretary pro tem
__________________________________________Michael Sunzeri, President