Advisory Board Minutes
Association Secretary Stephanie Torres
The Arts and Crafts Association Advisory Board, like all clubs and organizations which meet monthly, has a secretary who takes the minutes of the meeting. At the next monthly meeting, the minutes are reviewed and approved or disapproved, and corrrections are made.
Once the minutes are approved, they are released for publication on the website.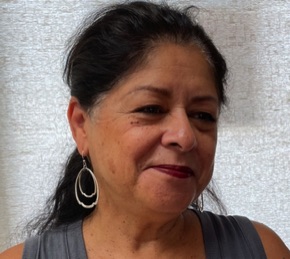 Villages Arts & Craft Association
Board Meeting Minutes
May 22, 202
5 pm in the Art Room
I. Board Members Roll Call
1.Jan Allerman – President - present
2.Prema Anand – Vice President –not present
3.Kathy Warren – Treasurer – present
4.Stephanie Torres – Secretary - present
5.Barb Gottesman – Class Coordinator, Webmaster – present
6.Diane Finley – Ceramics Lab - present
7.Coleen Mirassou – New Members Greeter – not present
8.Karin Bogliolo – Historian – not present
9.Roz Zinns – Art Films Chair – not present
10. Michael Sunzeri, Exhibits & Programs Chair – present
Quorum present Y or N
I. Approval of Agenda
Motioned by: Barb 2nd by: Michael
II. Approval of Minutes
Motioned by: Barbara 2nd by: Michael All approved, motion passed.
III. Reports
a. Reports President
No report given
b. Treasurer: Kathy Warren
The club received a bill for $200 from the villages for rental and set-up of,
Barbara submitted invoice for $50 Website domain name + insurance protection/hosting.
Invoice from Diane amount unknown for shelving and felt for Pottery room.
March April
Total Receipts $2,450.00 $2.601.45
Total Expenditures $956.58 $614.84
Year to date Income $5,186.45
Year to date Expenditures $2,000.41
Ending fund balance $14,620.75
Ending Bank Balance $15,245.59
The difference between Fund and Bank Balance is due to Outstanding Checks.
IV. Committee Reports
a. Membership: A list of the updated members was sent to Barbara and 40 members were take off the list for various reasons. Total membership 276.
b. b. Ceramics Room: Diane reported we will be getting glue room. Diane is looking into a new kiln/extractor the Villages has budgeted for 2023/2024.
c. c. Classes report
Ba Barbara announced 4 classes coming up.
M May 8: Acrylic Painting with Dorothy Douquet. Mondays, 10am – 12:30pm $75 for 4 weeks class. All materials furnished. Register at h
M May 11 – June 1: Writing your Memories for Your Grandchildren, with Claudia Welch and Barbara Gottesman, Thursdays, 1:30pm – 3:00pm. $35 four weeks of class.
JuJune 7 – July 5: "Watercolors and Mixed Media" with Doug Canepa. Wednesdays, 10am – 12 noon. $60 for 6 weeks of class. Register at hail.com
JuJune 6 & 8 and June 13 & 15: Pastel Painting with Terri Ford. Tuesdays and Thursdays 1pm – 3pm. $75. Register at h
d. d. Programs and Exhibits
M Michael reported that Karen Amacarelli's watercolor exhibit will be up until August 14. The next program is on Monday, June 5, with Midge Robinson's historical dolls. Barb will do the publicity and introduce Midge since she interviewed her for Art in Retirement. Midge will need Ed, two tables up front and early set-up time. Michael and Barb will cooperate on handling logistics. We are still looking for November line up; suggestions Margot and her baskets,
e. e. Art Films May 9 "Painting the Modern Garden - Monet to Matisse" 2:30pm Tuesday, host Roz Zinns.
f. f. Art in the Park: Diane reported the event was a success with a profit of $2,313.15. Suggestions for next year include, a food truck, Artists set up and paint in real time, caricature artist, more cookies donated. There was a $200 bill from The Villages management for 'Park Set-Up'.
VI. Old Business
a. VACA Cookbook: Mandy and Jan will be meeting in May to discuss progress and update the board at the May board meeting.
b. Shopping Bags: A quantity of 500 will be ordered by Diane.
VII. New Business
a. Excursion: considered Stanford Anderson Collection, but "Senior Academy" took it, so maybe explore for July.
b. Volunteer Lunch: We will need two members to help and oversee events. It was suggested Toni Thurman would be a good candidate.
VIII. Comments and Announcement
Per the bylaws we need to include an abbreviated copy of the treasurer's report in the minutes. The minutes, once approved, are posted on the website.
IX. Adjournment: Meeting was adjourned at 6:05
Next Advisory Board Meeting: August 28, 2023, Art Room at 5pm
*S Signatures:
S Stephanie Torres, Secretary _________________________________________________
Ja Jan Alleman, President ____________________________-
Emergency Villages Arts & Crafts Advisory Board Meeting Minutes
August 4, 2023 1 pm Art Room
In attendance:
Barbara Gottesman
Diane Finley
Kathy Warren
Colleen Mirassou
Stephanie Torres
First item of discussion: A hand delivered resignation letter witten on July 30, 2023 and received on July 31, 2023 from both Jan Alleman and Prema Anand.
With 5 members present as a majority of the Board, we were able to proceed in discussion of retaining an Interim President and Interim Vice-President.
Barbara Gottesman has graciously volunteered to be Interim Vice-President, until January 2024 or until a new person is voted in. Stephanie made the motion to approve and was 2nd by Diane. All Board members approved.
It was also noted that Michael Sunzeri (via e-mail) volunteered to fill in as Interim President. Motioned by Diane and seconded by Kathy to approve the appointment of Michael as Interim President. All Board members approved. Barb was delegated to notify Michael by return e-mail.
Treasurer Kathy received a $300 check from
Villages Accounting that was for duplicate membership dues that were charged to 30 members in error. After discussion, the Board decided that Kathy as Treasurer should return the check and that members who were incorrectly billed should receive credits on their accounts.
Stephanie will send out thank you notes to Jan and Prema for their time on the Board. Stephanie will also contact Jan and Prema to acquire the President's/Vice-President's books, keys and any other items associated with the Arts and Craft Association.
It was also discussed that all the documents, forms and meeting minutes be placed on a flash drive in case of an emergency with one copy to President and one copy to Vice-President. We will also look into keeping all matters at hand on Villages google docs.
Second item of discussion: As President, Michael will need to work on the "Master Calendar" which is due by the end of August. It will be asked of Michael to ask Mary Tatum to give Barbara permission to obtain forms to get the process started.
Next elections for Board members is Monday, November 6, to be further discussed at August 29th meeting (please note date and time change). Board member terms are a 2 year commitment.
Third item of discussion is the membership list. Unfortunately this was not kept up to date and numerous errors were found. Barbara and Diane worked to review and update. We currently have 258 members. This job is part of the Vice-President's duties.
Roz has resigned, despite her highly successful Art Film Series. Colleen will be in contact with her to discuss her staying on.
Home Studio Art Tour is still a go with 14 artist confirmed and 13 homes on map (Mary & Marty will share a space).
Diane is still looking into a place for your Volunteer Luncheon, possibly The Creek Eatery for approximately 40 people.
Colleen, and Stephanie will be working on the logistics and format for the September New Member Reception. Currently it stands, a wine and chocolate tasting and other tasty snacks.
The meeting was adjourned at 2:00 PM.
Stephanie Torres, Secretary___________________________________
Barbara Gottesman
Interim Vice President (in the absence of the Interim President)________________________________________________