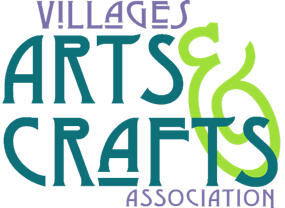 HOLIDAY FAIRE funds OTHER ACTIVITES
For All Villagers from Arts & Crafts
- article published in THE VILLAGER, November 29, 2018, page 15
We thank our members and the Villagers who made our Holiday Faire 2018 a great success for the Arts & Crafts Association this year. Arts & Crafts sponsors two major fund-raising events each year. The first purpose is to raise funds to finance FREE events which Arts & Crafts offers to Villagers. The second purpose is to give Villagers a chance to display and sell their hand-made crafts and fine arts.
Our stated mission is to provide events such as classes, exhibits, special events and free demonstrations. Our fund-raising events, such as Holiday Faire, provide funds to finance FREE events that Arts & Crafts offers to Villagers. Art Films cost us $240 per year plus the cost of purchased and donated artist DVDs. The monthly FREE Guest Artist demonstrations cost us $1700 per year. Exhibits and the Annual Members Juried Show reception costs $650 per year. Other FREE events, such as Sandy Jones' free pastels class and the Beginning Artists Reception last May, cost us $400, but were enjoyed as FREE by all Villagers. Total = $2,990.
Arts & Crafts provides low-cost classes to Villagers, at an average of $60 for 18 hours of instruction. Comparable classes at Triton are $175; at Santa Clara Watercolor Society, $440; at University Art, $240.
While costs to provide these services to the community continue to go up each year, The Villages Arts and Crafts Association is committed to bringing our community the same fulfilling art experiences we have all come to expect and enjoy. We appreciate everyone's support throughout this past year, and look forward to the upcoming new year.
For information regarding our specific expenses and costs in providing these programs to our community, please visit our website, www.villagesartsandcrafts.org/Holiday Faire The Arts & Crafts Association is proud to be an active part of The Villages community, offering a variety of classes, workshops, exhibits, fund-raising events, and free events. We would love to have you join our club, using our on-line membership application.
... by Monita Bowman and Barb Gottesman
Jemal Diamond, San Jose artist known for his improvisational art with natural visual motifs, was the Guest Artist at The Villages Arts & Crafts Association General Meeting on Monday, February 4, 2019 in the Cribari Conference Room.
This image is one of his computer-generated art works
Check out his work downtown at Kaleid Gallery at Two Buck Tuesdays or on line at www.thejemalshow.com
"ARTIST OF THE MONTH"
The Arts & Crafts Association holds an informal exhibit at each General Membership meeting. For the first meeting of 2019, members artists are invited to bring one of their art works at 1:15 before the meeting and enter the voting for "Artist of the Month."
Register your painting, ceramics, assemblage, jewelry or tapestry with Ruth Keiser. Your art work must be framed or on a stand to be viewed. Voting is at 1:30 and the most popular artist wins a certificate and an interview for an article and photo in The Villager.
Bring your art work on February 4 and gain some recognition from your fellow club members!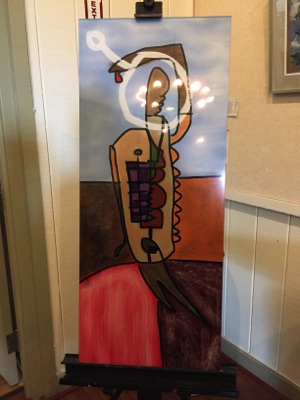 The Villages Arts and Crafts Association is sponsoring another fun night of art and friendship on Tuesday, February 19, 2019 beginning at 6:30 pm in the Art Room in Cribari Center. This time we are PAINTING ROCKS! This event is FREE and open to all residents of The Villages, but due to very limited space, RSVP is required. This will fill up fast, so call or email as soon as possible to: Monita Bowman at monita.bowman@gmail.com or (408) 440-8591.