The Villages Arts & Crafts Association
MISSION
The Villages Arts & Crafts Association was founded 48 years ago to provide a creative outlet to artists and crafters who live in The Villages, an active senior community, in the beautiful hills of east San Jose.
The aims of the Association shall be to encourage and foster the hands-on visual arts such as painting in all media, collage, ceramics, knitting and stitchery and other crafts and arts by classes and workshops and free demonstrations and programs for Villagers who reside in this community and to provide events and creative outlets, such as exhibits, festivals and special events.
Our vision is that within a decade The Villages would feature the amenities of an arts and crafts colony as an enticement (in addition to golf and tennis) for seniors to make The Villages their home.
If you want any information about Arts & Crafts, please contact 2018 President Monita Bowman at 408-440-8591 or monita.bowman@gmail.com We always need volunteers to serve as committee members with small jobs, so call Monita if you are willing to help our art club in any way.
We provide classes, workshops, quarterly exhibits in Cribari Center, a monthly Art Film and annual events such as the December Members Annual Juried Show, the April Art in the Park, the June Sidewalk Art Sale, the August Home Studios Art Tour and the December Holiday Faire. Membership is open to all Villagers, artists and supporters, with annual dues of $10 per year.
A monthly general meeting and guest artist demonstration is held on the first Monday of each month in Cribari Conference Room at 1:45 pm. Entries for Artist of the Month are encouraged. No demos are held in January, July, August, September or December.
To register for an art class advertised in The Villager or by flyer on Cribari bulletin boards, call or e mail Barbara (who is the 2018 Class and Workshop Scheduler) at 408-531-9402 or barb.gottesman@gmail.com by the deadline indicated. Contact her if you want additional information or go to the instructor's page on our website.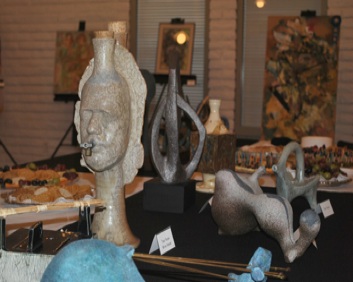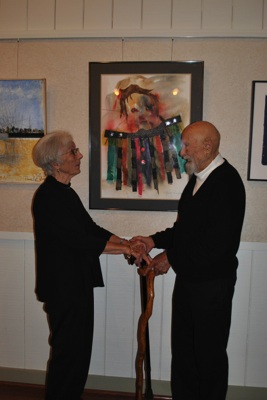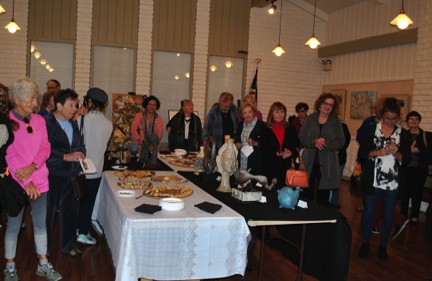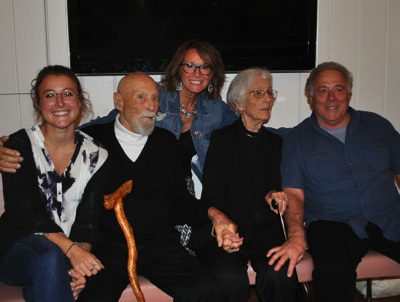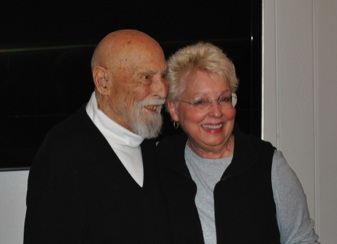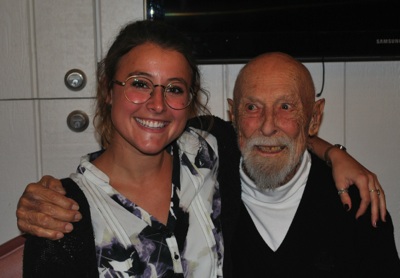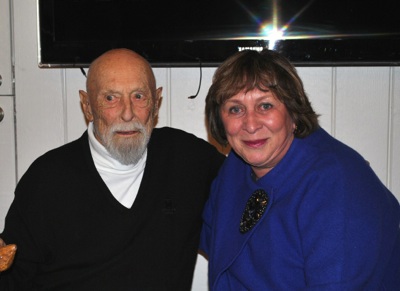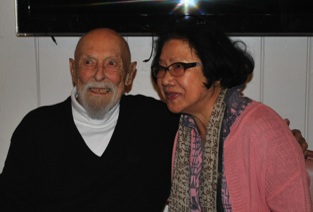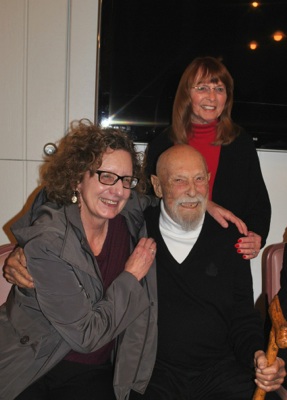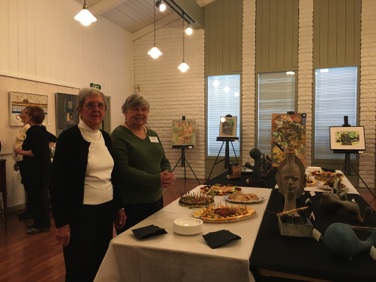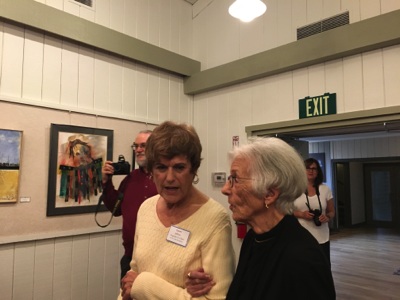 Retrospective: Alternative Directions
H. James Paradis Artist's Statement
For nearly seventy years, my work has revolved around an exploration of color, text, shape, form and space. I've been fascinated by the juxtaposition of various visual element as far back as my early education as an artist in the 1940s and 1950s. Both my emerging aesthetic sense and my working methods were influenced by the mid-twentieth century America painters who became known as Abstract Expressionists. Even today, I find myself intuitively returning to those enduring ideas.
Unlike artists who work in a representational style, my pieces begin with no pre- conceived subject matter in mind. I do not anticipate their outcome. When painting (with watercolor, acrylic, glue, and salt), as I manipulate the wet media, I recall the astonishment I felt as a child looking at the word through my kaleidoscope. And now, after a lifetime of teaching in the studio, it is so often my students' spontaneity that gives me the gift of renewed perspective. Their fresh approach and inventiveness still fires my imagination. At other times, it's a simple functional vessel – like a teapot or bottle – that serves as my point of departure. Now and then, my memory of certain people or places or events ignites the creative spark. Or perhaps my inspiration comes during the working process, and a composition begins to remind me of something wholly unexpected. Each time this happens, I gladly let the unintended theme or narrative be my guide.
As a ceramic artist, I worked for decades with a color palette induced by the elements of earth subjected to fire. Opening the kiln door was to discover a delayed transformation wrought by the unexpected color, intricate pattern ands subtle texture of glazes upon three dimensional clay forms exposed to the intense heat of firing. And with collage and paint, there is no less a sense of discovery, but it happens immediately – right before my eyes – each time as I apply new elements to a composition. Sometimes it's a jolt of color; other times, it's a shift in spatial relationships.
I am continually intrigued and delighted by the visual surprise of unique combinations of materials and techniques. Whever I uncover these alternative directions, I know that they will lead me toward becoming my most creative self.
H. James Paradis
November 2017
San Jose, California
Jim Paradis
May 3, 1924 - December 21, 2017
Requiescat in Pace
Friday, January 19, 2018, 10:30 am, St. Francis of Assisi Catholic Church