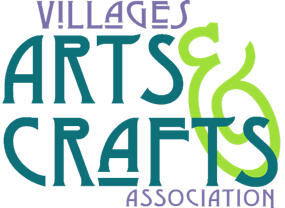 HOLIDAY FAIRE funds OTHER ACTIVITES
For All Villagers from Arts & Crafts
- article published in THE VILLAGER, November 29, 2018, page 15
We thank our members and the Villagers who made our Holiday Faire 2018 a great success for the Arts & Crafts Association this year. Arts & Crafts sponsors two major fund-raising events each year. The first purpose is to raise funds to finance FREE events which Arts & Crafts offers to Villagers. The second purpose is to give Villagers a chance to display and sell their hand-made crafts and fine arts.
Our stated mission is to provide events such as classes, exhibits, special events and free demonstrations. Our fund-raising events, such as Holiday Faire, provide funds to finance FREE events that Arts & Crafts offers to Villagers. Art Films cost us $240 per year plus the cost of purchased and donated artist DVDs. The monthly FREE Guest Artist demonstrations cost us $1700 per year. Exhibits and the Annual Members Juried Show reception costs $650 per year. Other FREE events, such as Sandy Jones' free pastels class and the Beginning Artists Reception last May, cost us $400, but were enjoyed as FREE by all Villagers. Total = $2,990.
Arts & Crafts provides low-cost classes to Villagers, at an average of $60 for 18 hours of instruction. Comparable classes at Triton are $175; at Santa Clara Watercolor Society, $440; at University Art, $240.
While costs to provide these services to the community continue to go up each year, The Villages Arts and Crafts Association is committed to bringing our community the same fulfilling art experiences we have all come to expect and enjoy. We appreciate everyone's support throughout this past year, and look forward to the upcoming new year.
For information regarding our specific expenses and costs in providing these programs to our community, please visit our website, www.villagesartsandcrafts.org/Holiday Faire The Arts & Crafts Association is proud to be an active part of The Villages community, offering a variety of classes, workshops, exhibits, fund-raising events, and free events. We would love to have you join our club, using our on-line membership application.
... by Monita Bowman and Barb Gottesman
During 2019, the Arts & Crafts Association is giving back to The Villages by sponsoring a Free Art Night on the third Tuesday of each month. In January, Diane Finley made 100 ceramics hearts for Villagers to paint as Valentine's gifts. This was very popular with Villagers, and 39 people attended. In February, Villagers painted rocks with acrylics with Monita Bowman and Mary Goodnough. In March, Monita furnished 6 by 6 canvases for Villagers to use acrylic paints for a first-time masterpiece on canvas. Rae May Lai taught Villagers to create origami in April. Monita led the group in May to paint decorations on small pots for plants. Michael Sunzeri helped people create assemblages in June, by glueing and painting abstract themes on prepared wood. In December, we will repeat the very popular "It's a Wrap" party, originated by Ciel Duke and Jane Hink last December. This year, Mary Goodnough and Sherry Barto will share gift wrap paper, their expertise with bows, and all the trimmings to wrap your holiday gifts.
UPCOMING EVENTS for VACA:
August 24: Saturday, 10 am - 3 pm. Home Studio Art Tour. Contracts can be downloaded from the website or hard copies are available in the Arts & Crafts Assoc. mailbox, across from the VMA Office, in Cribari Center, where all the club mailboxes are located.
September 16: New Members Reception. Monday, 5:30 pm, Foothill Center.
Call Mary Goodnough if you can help: marygoodnough@rocketmail.com
Scheduled Guest Artists for 2019
February 4: Jemal Diamond
March 4: Wayne Wichern
April 1: Shone Chacko
May 6: Peggy Milovina-Meyer
June 3: Zoya Scholis
September 16: New Members Reception
October 7: Julia Cline
November 4: Neil Murphy
If you have suggestions for new and different guest artists to do demonstrations for our club, please e mail Monita at monita.bowman@gmail.com
Weekly schedule for Art Room:
Mondays: 10 am - 12 noon SUMMER OPEN STUDIO Call Jane Hink
Tuesdays: 12 noon - 2:30 pm: Jeff Bramschreiber's Acrylics Class
Wednesdays: OPEN STUDIO 10 am Call Barb Gottesman
Thursdays: 9:30 - 12 noon: Linda Sieker's Experimental Watercolor
Fridays: 9:30 am OPEN STUDIO Call Joan Fury
Mark your calendar for the free gala
on Saturday, August 24,
10 am - 3 pm: the annual Home Studio Art Tour !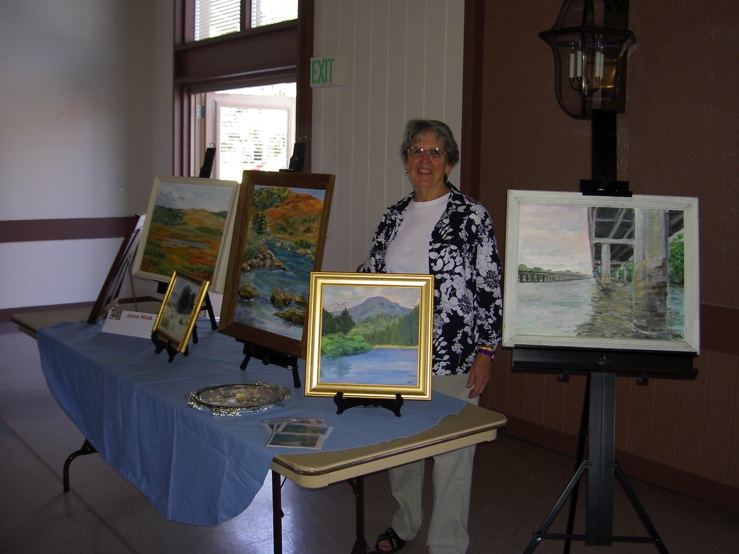 Maps for the artists' home studios will be available in the Art Room and the Ceramics Room on Monday, August 19 - Saturday, August 24.
Diane, Mary and Laurie will have the Ceramics Room open and Jane will have the Art Room open.
Sunni Gibbons' reception for her solo exhibit is in Cribari Conference Room from 1 pm - 2: 30 pm.